Oil Paintings by Jimmy Longacre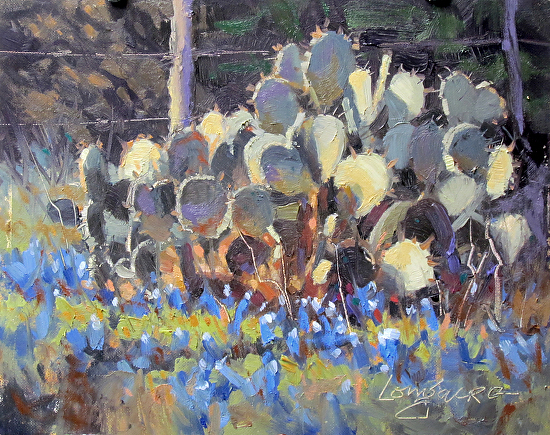 "SPRING BLING"
Check out my Taos workshop, in July, for a week of painting in a plein air paradise!
PAINTING IN GEORGIA O'KEEFE'S BACKYARD
Read my article "Fun Factor Tools For Plein Air"
Artists of Texas_Master Signature Member
Outdoor Painters Society_Signature Member
American Impressionists Society
Oil Painters of America
PURCHASING
PAINTINGS AVAILABLE THROUGH MY WEBSITE
ARE DISPLAYED WITH A 'BUY NOW' BUTTON IN THEIR ENLARGEMENT FRAME.
THE PRICES LISTED ARE FOR UNFRAMED ART.
Tax and shipping will be added in PayPal.
IF YOU WOULD LIKE TO RECEIVE YOUR PAINTING FRAMED,
PLEASE, CONTACT ME BY EMAIL FOR PRICING.
My quote will reflect the framed cost, plus tax, and shipping.
Shipping outside the continental United States costs more.
FOR PAINTINGS CONSIGNED TO MY GALLERIES
please, contact the listed gallery.